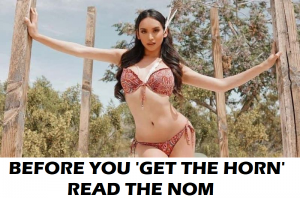 The modern Beauty contest is a cunt, isn't it.
Kataluna Enriquez has won the Miss Silver State USA pageant, an event considered a preliminary competition for Miss Nevada. Great, well done. I'm sure we all want to say, "Congratulations, mate" and slap him on the back. That's right, Kataluna is a biological male.
Enriquez will now move on to the state competition that leads to Miss USA and, eventually, the Miss Universe competition. Willy win that? Only a dick would bet against him, erm her.
Sometimes you have to prick yourself to check you're not dreaming. This just gets on my wick.
Apparently Enriquez mentioned that at a previous pageant, when event organisers found out he was a transgender, they required him to provide medical documents to prove he was female. What's the problem? They should have a standard questionnaire:
Were you born a man?
Have you got an X and Y chromosome?
Does your scrotum sometimes itch?
Presumably they couldn't get a straight answer.
Enriquez also moaned that the organisers also allegedly refused to assign her a roommate. They couldn't have been thinking straight.
I'll say one thing, this Enrique's got balls.
https://www.out.com/news/2021/3/23/kataluna-enriquez-makes-history-out-trans-pageant-winner-nevada
(Link provided by the ironically named Dickie Dribbler – thank you sir! – NA)
Nominated by: Captain Magnanimous