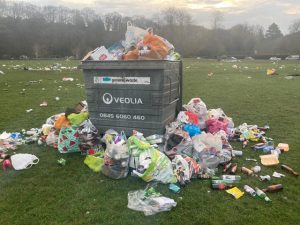 A nomination for the cunts of Sheffield
Only one day out of 'lockdown' on a sunny March day the chavs and chavettes of Sheffield descended on Endcliffe Park, in the 100's.
Fuck the Covid advice, yes that's fine but take your shit home with you.
The amount of litter left by these entitled cunts was ridiculous, the park could have been mistaken for a council tip.
Certain areas of this once great country are a fucking disgrace, if it isn't the peacefuls or blacks causing a nuisance it's cunts who just have no respect for anything or anyone.
Close the fucking park if the twats can't behave like civilised human beings.
https://www.sheffieldtelegraph.co.uk/news/environment/shame-on-all-these-people-reaction-as-pictures-show-the-disgusting-amount-of-litter-left-in-endcliffe-park-3184813
Cunts!
Nominated by: Sick of it