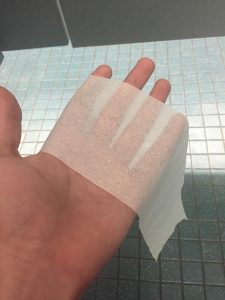 The commercial cheap skates who buy one ply toilet paper.
I enjoy having a peaceful shit and I always have a smile on my face if I have a no wiper (obviously I have to check if it's a no wiper by wiping my arse) this is where the party-pooper one ply toilet paper comes into it's own because that's very efficient. However how many one wipers do we get, it's a bit like a truthful politician. A rarity.
Therefore one ply you have to use generally a lot more sheets because you can fold over a 3 ply and be done with it, however with one ply you end up with 94 ply and block the toilet.
If you have an employer who buys one ply toilet paper tell um to fuck off and stick their job and that goes for businesses who serve this crap up to their customers.
Over and out arse virginity blown.
Nominated by: Clown Clown the Cunty Man