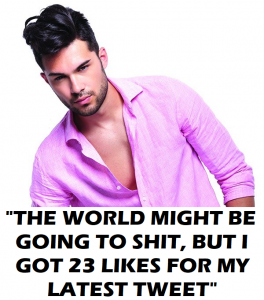 A cunting for all the Little Mary's objecting to this…"China promotes education drive to make boys more 'manly'"
From the article; "A notice from China's education ministry has caused a stir after it suggested young Chinese men had become too "feminine". The message has been criticised as sexist by many online users – but some say China's male celebrities are partly to blame."
Take note, bat flu aside, China is leading the world (as well as Russia) because you, the Western worlds next generation, sadly, are generally a bunch of, it's not fair, entitled, me me me, someone has said something mean to me on soshual medja, the older generation made me cry, I think I have metal elf ishoos because my mate said he has, crybabies!
Down to the builders merchants with you and ask if they still do 112lb (50kg) bags of cement. When they say no ask for two 25kg bags, stick them both on one shoulder, walk outside, find a building site, up the ladder to the first floor and knock up some muck!
Btw, you have no sense of humour either. Meeeeep. ?
https://www.bbc.co.uk/news/world-asia-china-55926248
Nominated by: Coolforcunts