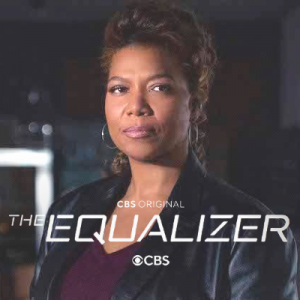 CBS, the TV company deserve a nomination.
At the time of writing this (02/02/21) I am seething. Having already brought us the literal shit shows, Star Trek: Discovery and Star Trek: Picard, they're now looking closer to Earth, with yet another reboot.
So what have these talentless hacks set their sights on fucking up now? The Equaliser. The show from the 80's, starring Edward Woodward as former CIA spook, Robert McCall.
I loved that show as a kid, as I did a lot of shows from back then. And I have a lot of fond memories. Denzel Washington did a great job in the lead when the movies came out a while back, because Denzel is an awesome actor.
But it's become an unfortunate fact that, with wokery being such a prominent feature of current era, any attempt at rebooting a classic show will end up with it being complete and utter shite. And so it will be with The Equaliser.
https://m.youtube.com/watch?v=u1QU2_NFd9Y
Check out the trailer on YouTube, you'll see what I mean. Modern show makers cannot do anything without making their own far left politics a prominent feature of their show. Someone with talent could put a political message in without ruining the show itself. But therein lies the problem. Most of the talented writers have been forced out.
Robert McCall is now Robin McCall. Who is female. You read that right. Moreover, Robin McCall is played by Queen Latifah. I have nothing against Queen Latifah in fact, my wife and I actually met her a few years ago on a trip to Rodeo Drive in Los Angeles, she's a great lady. Unfortunately, she's been given the role by immature assholes who, rather than creating an original character within the Equaliser universe, have decided to gender swap the lead instead.
This is what we'll be seeing a lot more. Men cannot have their own shows anymore. They have to be taken from us because 'toxic masculinity'. Except there is no such thing as toxic masculinity, there is just masculinity. The woke only see it as toxic because they don't understand men, and we intimidate them.
What next? The Professionals remade with transgender Georgina Cowley and Bodie and Doyle also both female. Or maybe we'll get the The Sweeney, with Regan and Carter as two misandrists, constantly talking about periods, while knocking back buckets of Prosecco.
I predict the Equaliser remake will flop. And when it does, men will be blamed because we didn't watch it. And we won't have watched it because it will be anti-male shite. THAT is the fault of the producers.
Nominated by: Quick Draw McGraw