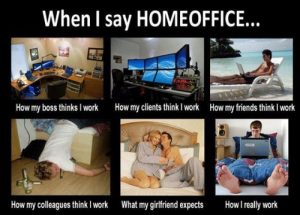 The sheer dichotomy between what is represented in sickly tv ads and the reality is astonishing.
I have an issue with Halifax. You know the bank with the tv ads showing their staff at home but still ever ready to help. Bullshit. Try to call them and you get the "high volumes due to covid excuse" which frankly is wearing very thin by now.
If you hold to speak to an agent the line goes blank after a few minutes. And that's that. You can't contact them by email. So you have to write a letter and post it to them!!! In 2020!!!
Which I did and about a week later I got THREE replies.  None of which addressed my issue. They were stock answers.
So I have had to write and send another letter.
Ok it is not only the Halifax but their ads have always been super-annoying.
And if phone enquiries can be piped through to their homes and they are looking at a screen with the same information as in the office then why don't they fecking answer?
I have come to the conclusion that covid has given millions of lazy bastards a permanent excuse not to do the job they are paid for and big companies the service they are contracted for.
I never thought it would be possible to get a WORSE service than outsourced foreign call centres but we are experiencing precisely this now.
Nominated by: Lord Helpuss