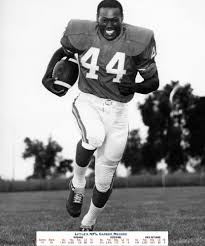 Congratulation to me i.e Shaun who correctly picked American Football Hall of Famer Floyd Little who was next to conk out.Floyd was 78 and played for the Denver Bronco`s where he was nicknamed "The Franchise"
On to Deadpool 190.You know the rules:
1) Pick 5 famous cunts you think will conk out next. It is first come first served. You can always be a cunt and steal other cunters' nominations from previous pools.
2) Anyone who nominates the world's oldest man or woman is a cunt who will be ignored.
3) It must be a famous cunt we have heard of.
4) If your pick has already been taken, tough titty. Pick someone else because we can't be arsed to check.
So on your marks, ready….set…..go!
My Picks (Shaun) :
Dai Davies
Carlos Menem
Rush Limbaugh
Gerd Müller
Matt Hancock