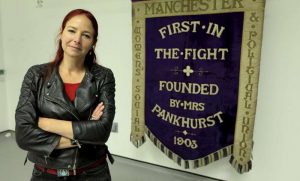 I'd like to Cunt Alice Roberts the Historian.
I've watched and liked her programmes for years but the last series about Britain's Most Historic Towns she has to fucking mention slavery in every programme and basically called Nelson a cunt.
Every episode mentions the slave trade, imperial controversy, the empire blah blah blah. You can see how recent lefty lunacy has subverted everything within the media from the news to general documentaries like this.
This is now another programme I will refuse to watch. I may as well chuck my TV out the window and just read a book it's getting that bad.
Nominated by: Little Lord Fontlacunt
https://www.radiotimes.com/tv-programme/e/mw92c9/britains-most-historic-towns–s3-e7-britains-most-historic-towns/