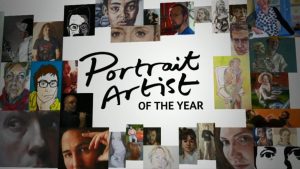 Never ever thought I'd cunt this because I love art and virtually any program about art. But I'd like you to consider a DaVici sized cunting for this seasons "Portrait Artist of the Year".
The reasons are many fold but on tvOS particular occasion the cunting is specifically for the choice of artists and subjects.
Today we have a range of races and ages all painting three different people. But one in particular boils my piss.
Ladies and gentlemen (and any other LGBTQRSTU's) I give you today's model. Known as "The Vivienne". This beast is described as "winner of RuPaul's Drag Race" (surely worth a cunting in itself) and is a bloke dressed up as a woman. Essentially a drag queen.
If I ever entered this program the last thing I'd want to paint is an oversized drag queen in full garb.
Ffs it's woke gone mad.
Nominated by: Middle England