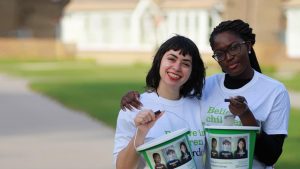 Big fat cunting for this once great charity, set up by, you guessed it, a white philanthropist Dr Thomas Barnardo. Remember a few years ago when it pronounced that UKIP members were unfit to be adoptive parents? Well I fucking well do!
Now it has bought out this – "If you're a parent or carer, grandparent or guardian, we're produced a helpful guide to speaking to children about the subject of 'white privilege'."
Cunters can check it out here in all its depraved detail here: https://www.barnardos.org.uk/blog/white-privilege-guide-for-parents
Christ on his proverbial bike, indoctrinating poor little orphans about their privilege has got to be a new level of mental sickness.These fucking Barnado's cunts need to have their closest relatives die and then be preached at not to be so selfish. Or perhaps they just need introducing to Unkle Terry's oven asap.
First alerted to this horror via this https://www.spectator.co.uk/article/barnardo-s-and-the-myth-of-white-privilege-
Nominated by: Twenty Thousand Cunts Under the Sea