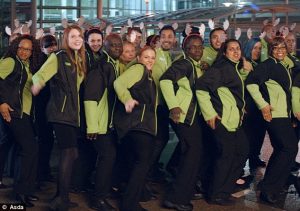 Their current crop of adverts with the (ubiquitous) mixed-race couple, the dad who looks and sounds like he's special needs, patting his pocket, (I'd like to pat the back of his head with a cricket bat), is sending my blood pressure dangerously high. Again.
Because of that, Asda can shove their shop right up their khyber.
Now, excuse me while I pop a bisoprolol or ten.
Nominated by: DCI Gene Cunt 
and seconded by Spanky Mc Spank
I second this, mixed race advertising is really annoying…fuck me, Amazon has one with a dim looking architect gigging around like she has fleas and it also features mixed race fucking DWARF couple.