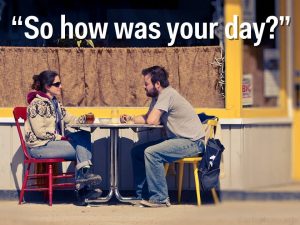 This is a far flung cunting for all media training companies and their customers, and the BBC, who have created and transmitted the abomination of every motherfucker who gives an interview feeling they have to proceed their answer with the word "so". They all do it from the company chairman, the politician, the expert and old Mavis who has just won this years Guiness Book of Records nomination for producing the largest bogey from the human nose.
You know the sort of thing you – you get it on You & Yours every day:
Presenter: I have with me Mr. Gaybody from the mobile phone company two and a half. Mr. Gaybody why are two and a half making this change?
Mr Gaybody: How are you Emily?
Presenter: I am very well thank you – what is the answer?
Mr Gaybody: So – thank you for inviting me on. So – the reason two and a half are doing this…..
There follows the usual catalogue of self justifcation and boasting, usually ending up with an offer of something "we will provide FOR free"
If it is free why not just say that why add "for"?
The "so" thing has become common only in the past couple of years (about the same time that every interviewee started making their voice go up at the end of a sentence to make it sound like a question rather than a statement, making even a sixty year old man sound like a thirteen year old Australian girl.)
It is a minor piss-boiling matter, but it really gets on my tits.
Perhaps they ought to close Wireless 4 down, and bring back the days of the Home and Light, and at lunchtime have Victor Sylvester playing for our dancing pleasure.
Nominated by: W. C. Boggs 
(So there you go….. DA)