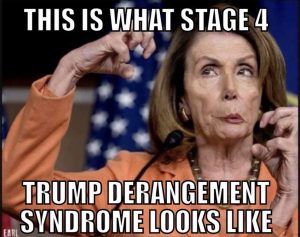 Just gave a press conference where she insulted the UK, saying America has a much more stringent drug development and testing regime than the UK and she would be concerned if Trump took our drugs whereas it would be okay for Boris to take them …………….How fucking rude that wizen old bitch is.
Nominated by: Sideline Sid
(More here – DA )
and seconded by W. C. Boggs
NANCY PELOSI:
A Stars & Stripes Forever cunting please for the whorecunt of American politics, the raddled Nancy Pelosi, who, in yet another desperate tirade has cast aspersions on the British vaccine (we hope) for Covid 19:
Her transparent excuses are as fake as her multi face-lifited visage.
God help us all, if Grandpa Biden gets into office next month. While he is sitting shitting on his chair in the White House, old hags like this raddled old cunt will be the power behind the throne ensuring the UK gets extra punishment for defying Pops Obama over Brexit.
The old shit stirrers mask gets bigger every day. Perhaps she will finally suffocate herself in it, if we are lucky.