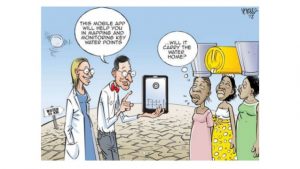 So I watched Boris give his keynote speech to the so-called conservative's conference the other day. Three times in fact, being the masochistic cunt that I am. Aside from the fact it sounded like a toddlers christmas list well beyond the parental budget, there was something a bit.. strange about it.
Then I heard rotten crotch geriatric Biden use exactly the same phrase in his speech that Bojo used in his. How odd.. – goes to google, searches for 'Build Back Better'. The bufty canuck Trudeau used it too I see. The fuck? The IMF. World Bank. The UN too. Muy interesante!
Interesting that COVID isn't even over and they're already talking about a green and digital global renaissance of our shattered economies, don't you think? That we can't go back to normal. That we must embrace this New Jerusalem.
Are we going to be consulted and offered a vote on this new direction? Or even just a debate? I guess they have finally realised the phrase 'New World Order' was a bit too overt.
Oh, and you mentioned something about a 'Digital ID', Boris?..
Nominated by: The Big Chunky Cunty 
(For those inclined, more info here – DA  https://www.buildbackbetteruk.org/)
…and ably supported by: General Cuntster (Deceased) 
I would like to offer a short second to The Big CC's Build Back Better nomination.
These are code words for the radical left who wish to destroy our traditional way of life.
In order to usher in their brave New World they must first burn down the old world (as exemplified by Britain, Canada and the US) and then "Build Back Better."
Beware that cunty phrase and fuck the Lefty cunts who embrace it