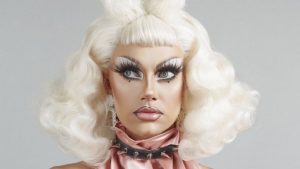 Yes, yet another exhibitionist pervert is making a big thing of his gayness, and intends taking action against Mr. Fox because he/she/it "will not stand" for people pointing out that it and every fudge packing creep disgusts normal people.
Surely if this sick thing minces into court done up like a whore and the court takes it seriously it will open the floodgates for every mad man/person to waste the courts time.
Like Eddie Gladys Izzard, if you don't want people to hold you in contempt, keep your perversions to yourself.
Nominated by: W. C. Boggs