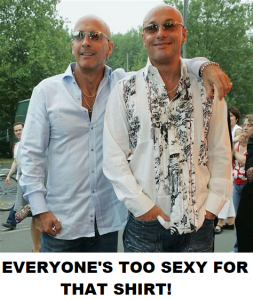 Right Said Fred are cunts.
The 90s 'I'm Too Sexy' novelty hitmakers have 'done a Jedward' and used current 'issues' to get a long forgotten act noticed again.
The daft duo – like ex Stone Roses frontman , Ian Icke – have a bee in their bald bonnets about Covid 19 and how 'wrong' it is to have masks and social distancing.
I thought that Right Said Fred would encourage the 'six person' rule. After all, six people in one room would surely triple their audience.
Deeply dippy cunts.
(I see what you did there. Very clever – Night Admin)
Nominated by: Norman