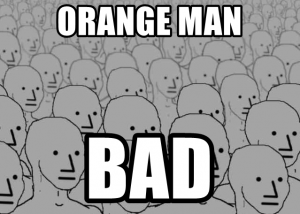 With the US election looming large and the prospect of another four years of The Donald in charge has reinvigorated Hollywood celebrities with a new bout of 'Trump Derangement Syndrome'. I just read about Tommy Lee, drummer for the heavy metal band Motley Crue and perhaps more famous for bar room brawls, stints in rehab and the infamous sex tape with Baywatch slapper, Pamela Anderson, threatening to leave the US and move to Greece if Trump is re-elected.
Maybe Tommy doesn't read about current European affairs much, Greece is a bankrupt shithole even before Covid, its financial balls in a German vice, overrun by Third World parasites and massive unemployment.
He's not alone though, remember four years ago when a slew of posturing Hollywood wankers threatened to leave the USA and move elsewhere when Trump was busy sticking a MAGA size 12 up Hilary's arse in the polls? Cher, Barbara Streisand, Spike Lee all wet the bed and announced they were off, most laughably of all was Samuel L. Jackson who wanted to move to murder and rape capital of the world South Africa. Maybe he wanted to reconnect with his roots and live in a tin shack in a Joburg township and clean the windscreens of expensive honky cars.
Needless to say not one of these cuntwipes went anywhere, all still making a living flogging their shit music and dull films in a country they despise all the while taking advantage of its constitutional laws on free speech to constantly criticise Donald Trump.
Nominated by: Liberal Liquidator