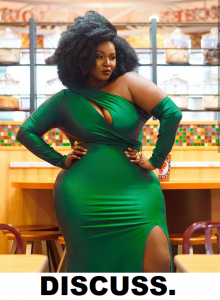 A solid gold, is she or isn't she cunting for World Afro hair day.
I'm not making this up. Who cares about someone's hair? Who doesn't employ someone because of their hair? Who claims that having Afro hair is a bad thing? Who really has any thoughts either way?
This is yet another media attempt to create division and issue where none exists.
So I won't be celebrating WAHD as I see little or no point in kowtowing to the MSN…
Nominated by: Middle England
And seconded by: Norman
Seconded. It's a fucking joke anyway. All the black women in the public eye like Beyonce, Cardi B and numerous other rap slags, that horrendous Obama creature, and Meghan Markle Fucking Ono all have their hair straightened to look like white women. Last time I saw a black female celebrity with an afro it was Diana Ross in 1970. If it is an 'Afro Day' (fuck me), what cunt in the public eye actually has one to promote it? What a load of bollocks.