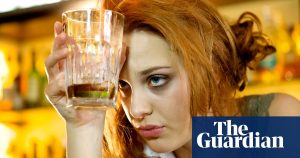 Once a-fucking-gain.
Since the advent of the Kung Flu, folk around the world have been in various varieties of lockdown, and The Guardian has been releasing a steady stream of articles along the lines of 'how I gave up drinking in lockdown', and 'how lockdown taught me I didn't really enjoy alcohol' blah blah blah you get the idea, and just in case you don't, the killjoy miserablist New Puritans of The Guardian are not-so-subtly spelling it out: you should give up the booze.
If I were of a nasty suspicious turn of mind, I would imagine that they were perusing this argument so that we can all the better accommodate a certain non-drinking religion of peace, but as a man who enjoys a good bourbon it doesn't really matter to me why they want what they want, because they can get to fuck, and once they get there, they can fuck off all over again.
Nominated by: Chimp Licker