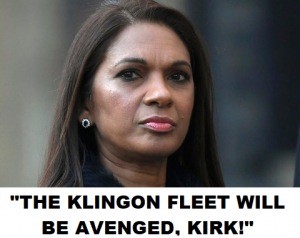 Let's have a what's-her-fucking-problem-now-stop-trying-to-pretend-you-are-doing-this-for-the-benefit-of-the-British-people cunting for our favourite Guyanan immigrant.
I've got nothing specific to say about likkle Gina apart from I think she's a bit of a cunt and all the hard work and stress of protecting the British public from itself is having a detrimental effect on her looks.
For those of a nervous disposition I suggest you look away now.
https://images.app.goo.gl/xcjbGpsEGECNeddY8
If that doesn't put you off your Shreddies then nothing will.
I wonder if her sugar daddy still fancies her?
Nominated by: SimmyJavil