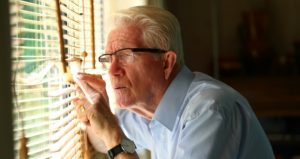 Time to nominate yet another curtain twitching prick. I've probably mentioned before that the family QDM live on a street with just five other houses on it. It's a nice street. It's a quiet street. And most of us are friends. Excluding this year, we've had a street party for VE and VJ days, took it in turns hosting barbies, it's been great. But a couple of years ago, a couple who I would say are in their sixties moved onto the street and quickly became known as "Les Miserables". They think the fact they own a house here, means that they own the street. Literally.
The day after they moved in, the rest of us received a printed letter. It contained, a short, initial introduction and then a list of things they would not tolerate. They didn't want schoolgirls or young women walking past their house in mini skirts (which prompted one male neighbour to buy a mini skirt and a crop top and walk up and down in front of their house for an hour, while flicking the V's. Not a pretty sight, but fucking hilarious. They didn't want the smell of barbecues getting in their house. They didn't want to see people talking on the PUBLIC pavement outside their house. They didn't want to hear music played loudly, or to hear parties. Basically, their nickname is well earned.
Those of us who have daughters have received letters of complaint, because said daughters dared to exercise their freedom to choose what clothes they wear. We've had solicitors letters, threatening legal action because they got the smell of barbecues in their house and could hear parties (all the parties were indoors, so unless they were spying on us, there's no way they could have heard. Basically, they're the biggest pains in the arse, ever. And those are only a small number of examples. The've even called police when we had our last street party. Unfortunately for them, the council were informed and approved it. We're Cul-de Sac, so we weren't disrupting traffic.
Well today Thursday 10th September they excelled themselves for cuntishness. This morning, we all came down to find printed letters stating that if we seen breaking the new Flu Manchu restrictions by meeting in groups of more than six, we will be reported to the police. I've just sent the one that was in our post box with my own addition, "shove it up your ass, you nosey cunts". I'm told other neighbours have done similar. This is why I'm against the so called 'Covid Marshalls'. You can guarantee that they'll be cut from the same cloth as Les Miserables.
What is it with people like this? Are their lives so devoid of fun and happiness that they have to try to spoil other people's fun? Cunts
Nominated by: Quick Draw McGraw