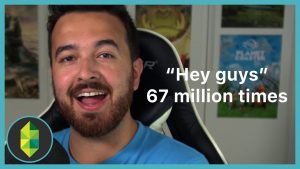 Is there a more irritating phrase than this?
Americans use it for women as well as – well – guys. I particularly loathe it when it appears on a Youtube travel videos. I love travelling so spend a lot of time watching these videos but as soon as I hear some voiceover saying "Hi Guys. I´m in Marseille/Warsaw/Buenos Aires/Shanghai…" I switch off.
I am not a "guy" or part of a group of "guys" and don´t need your phony friendly greeting. I don´t need it in restaurants either when my waitperson puts the plate in front of me and says "There you go guys. Enjoy"
Just fuck off and, oh yeah, have a nice day! Asshole.
Nominated by: Mr Polly