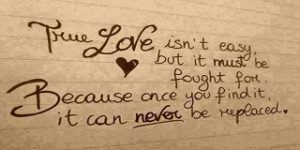 The whole "True love, Hollyweird movie style relationship bollocks"
Perhaps I'm cunting myself in a way due my lack of forming any sort of lasting relationship with a woman. I've had a few fine fillies in my time. But I've never met "The One" if there is such a thing outside of a hollywoke blockbuster.
Don't have much trouble getting them but don't seem to keep them for very long.
I'm grateful for the women that I have had the pleasure of being intimate with, but it all feels like it doesn't matter now.
As I have mentioned on here before I once met a girl who I thought I would marry one day. Sadly it was not to be. In hindsight perhaps it was for the best.
I am still relatively young and in a good position in life. Got a bit of money, have a house of my own and a decent car. A reasonable job that earns me a good wage and some savings and investments that bring in more money (we're talking an extra couple of grand a year, not retire at 40, tell everyone to fuck off and ride away into the sunset kind of money).
Don't know whether its the lockdown getting to me, but I haven't met a lass in some time that I thought was worth getting to know better. I like a classy elegant woman with a nice "middle class" accent, like Natalie Dormer, Imogen Poots or Roxanne McKee. If they have intelligence on top of that then I'm drawn to them.
Sadly, I haven't met a woman like that in some time and I've a feeling I am unlikely to meet one again.
I'm at the point in my life where I feel I might as well skip marriage, kids and divorce and instead just live my life and end up some dirty old bastard like Michael Douglas. Part of me isn't bothered about finding someone to spend my life with and part of me feels a sad not to have a lovely lady to enjoy things with and spoil a bit.
Not sure why I'm bearing my soul to you lot.Probably the anonymity of IsAC
Probably doesn't help that I've had a few drinks and I'm listening to Bad Company and reminiscing about shit.
https://www.youtube.com/watch?v=JXQJpyQBShU
https://www.youtube.com/watch?v=Q-HHJVPxvqI
Nominated by: Harold Steptoe