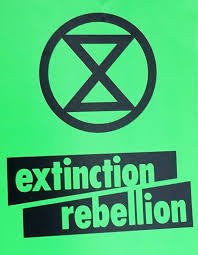 EXTINCTION REBELLION:
A Social Justice Warrior flag-waving salute to the great unwashed who make-up this sinister organisation, who will, once again this weekend, deprive policemen of their well-earned leave, inconvenince those who have to get to work at weekends, and do their best to spread Covid 19, as they march all over Britain – an extra special treat is threatend for London, with "mass" demonstartions (not the sort of mass the Pope would know about) and the pansies will be on the march to Brighton Pavillion, with their recycled iced pansy water along with their recycled trite slogans and whistles.
I just hope the weather is as piss poor as they say it will be, at least that will guarantee the filthy bastards will get one decent wash this year.
When I read about Singapore's "Caning Room" last week, I just wish we could establish one in every major city in this country, so that these great unwashed warriors, together with illegal immigrants and the cunts who aid them to get here could all receive six strokes of a damp rattan cane across their fat arses. That punishment would also be suitable for roly-poly Labour MPs like Neil Coyle who yet again in a now deleted Tweet described Brexiteers as ignorant racists. I wouldn't mind weilding the whip myself on that fucker.
https://www.aol.co.uk/news/2020/08/27/extinction-rebellion-plans-bank-holiday-weekend-of-protests-and/
Nominated by W. C. Boggs