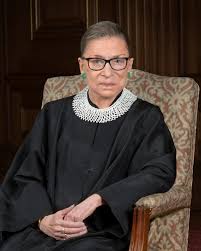 Congratulations to me (Shaun) who correctly predicted the demise Ruth Bader Ginsburg the veteran liberal US supreme court justice who was known as the Notorious R.B.G and was only the second female US supreme court justice.Bader Ginsburg was 87 and died from cancer complications having suffered from the condition on several occasions since 1999.
On to Deadpool 175
The rules:
1) Pick 5 famous Cunts you think will conk out next.It is first come first serve.You can always be a cunt and steal other peoples nominations from previous pools (Like Black and White Cunt frequently does.
2) Anyone who nominates the World's Oldest man or woman is a cunt who will be ignored.
3) It must be a famous cunt we have heard of.
4) If your pick has already been taken, tough tits, it's first come first served (only because we can't be arsed to check )
My nominations:
Sandra Day O'Connor
Carlos Menem
Tim Curry
James Whale
Dai Davies