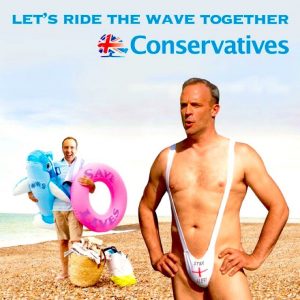 An emergency counting for our so called Conservative party that are really stretching their power into the private lives of citizens in a way that can only be described as totalitarian.
After weeks of being told to get off our arses back to work and eat out to help out we are now being put back in our boxes being told we will be arrested and fined if we dare to have more than 6 people in our own private property whilst still being told to get our arses back to work and spend to give the treasury more of our counting money.
Are they blaming their fuck ups on testing, PPE discharging Covid positive and untested hospital patients back into care homes ,their botched app or their vague messages being undermined by Dominic Cumstains and his bullshit eye test at Barnard Castle Robert Jenricks trip to his parents and Gove getting a test on his daughter to avoid self isolating amongst many other things ??Are they fuck.No it is young people who bed wetting man sized school prefect and all round duplicitous condescending cuntflaps Hancock states are in danger of " killing Granny".Well after nearly 20000 deaths in care homes just under half our total occuring under his watch following his own department saying beds needed to be freed up and Covid positive patients could be safely cared for in their care homes that's a bit fucking rich.
I have worked in a care home through this pandemic and live with my seriously ill father.The stress has been off the scale.Im 26 and have adhered pretty rigorously to all guidelines and it has been miserable.Now the government dare to strip our rights away again for a virus killing less than heart disease cancer and suicide and one that is certainly not overwhelming the NHS.
I have seen first hand Doctors trying to put suspected Covid on death certificates of people that recently tested negative.I am not a conspiracy theorist but that makes me incredibly suspicious.
I probably wouldn't meet more than 6 people anyway but the fact that these incompetent cunts headed by Bojo the clown are dictating how we live our lives while taking our money and letting any Mohammad Mohammad or other Mohammad into the country on a dinghy really boils my piss.
Fuck the Government and Fuck Boris.Are we going to turn into a police state whenever seasonal flu comes around which kills around 20000 a year.What an absolute shitshow. We still have the highest death toll in Europe and a massive recession yet these cunts pontificate to us with as much disdain as you can imagine.
If I wanted to live in a totalitarian nanny police state I would have voted for Corbyn!
Cuntservatives!
Nominated by Shaun of the Dead 69