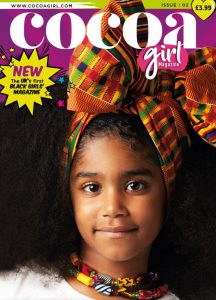 I'm sorry, but I don't even know where to start with this cunting. The following publication was recently brought to my attention:
https://www.cocoagirl.com/shop/
I have so many questions going around in my head, it is making me dizzy:
1) Why cocoa? When I was at school, we used to get told off for calling the black kids chocco. Is it like n1ggaz, where the black coomoonitee are taking it back?
2) Is it actually a p3edo mag? I know the LGBT lot are desperately trying to get "P" added to the alphabet soup that they are, and maybe they are doing under some sort of BLM thing (Doesn't appear to be a peado magazine, but more about empowerment.-DA)
3) How is it allowed? I can only imagine the uproar had the Klan published a rag called "Wh1te Boys".
4) Why is it boys and not boys and girls? Is it to make it accessible to the peacefuls? By the way, there seems to be a female version called cocoa girls. Perhaps that is for peacefuls?
Oh my fucking Lord. Just when you think we had reached rock bottom, there is still further to go.
Nominated by:Lord Cuntingford
..and to support the Lord's 3rd point, there's this from Komodo
white boy on Esquire's cover generates antiwaycist shitstorm…
https://www.bizpacreview.com/2019/02/13/esquires-american-boy-cover-story-launches-white-bashing-tirade-over-trump-supporting-teen-723675