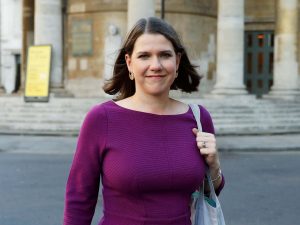 (Couldn't find anything appropriate for this nom, so here's a pic of her tits instead – admin)
An incredulous mega CUNTING for mentally, dentally, challenged, mammary gifted, delusional former leader of the Limp Dems: Jo Swinson, who has be appointed Professor at "top" business management school, Cranfield School of Management, based at Cranfield University, Beds (no doubt formerly known as Bedford Technical College).
It amply demonstrates the calibre of the "academic" institution when an insane failure of a CUNT can be deemed worthy of a Professorship!!!
Nominated by: Sir Cuntalot