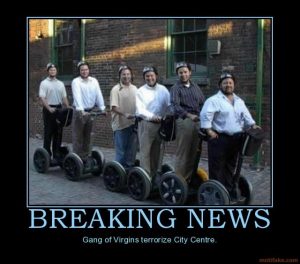 I want to nominate the irresponsible cunt who whizzes along the Bournemouth promenade on one of those one-wheel gadget things – Segways!
Saw him again this evening and he must have been doing a good 30mph on that thing, swerving from side to side as he avoided other people.
I've seen a few arseholes on these things, but he's the worst and could quite easily kill someone in a collision.
He's a cunt, so are the retailers who sell it, so is the cunt who invented it.
Nominated by: Mystic Maven