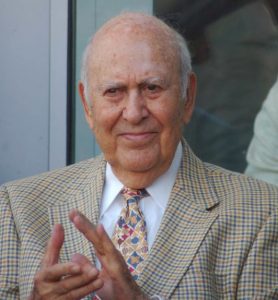 Congratulations to the Duke of Cuntshire who correctly predicted that the American all round entertainer Carl Reiner would be the next dead dude.Reiner was 98 and died with his family at his side.
On to Deadpool 167:
The rules
1)Pick 5 famous cunts you think will be next to conk out.Nkminations are first come first serve No duplicates but you can always be a cunt and steal someone elses nominations ( Like Black and White cunt frequently does)
2)Anyone who nominates the world's oldest man or woman is a cunt who will be ignored.
3)It must be a newsworthy cunt we have heard of.
My nominations (Shaun)
Derek Draper
Alex Zanardi
Carlos Menem
Stuart Wheeler
Frankie Banali