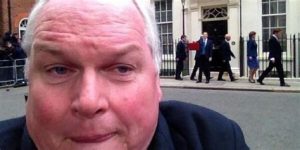 Adam Boulton..
What an absolute "look at me " self important clever cunt.
This morning on sky lefty clever cunt self important wasters news, a lefty momentum activist; Ellie Sharp' ( who just happens to be a primary school teacher also) appeared on aforementioned channel to give her opinion on schools reopening. Basically she said :- "Blah blah commie shit more shit commie shit."etc..
Now personally I think they should call it the holidays now and have a go at the start of August as I said on the lefty teachers thread a day or so Kids just can't be trusted and are humongous unhygienic cunts and would spread the kung flu like a raging bush fire. Put the fucking teachers in the fields and have them picking the crops ….
However, Sky failed to mention at first that Ms Sharp ( oh yes I would, very pretty with her eyes open ) was in fact a momentum lefty union activist. They did put this right a couple of hours later.
The reason for cunting Mr Pork Chops Boulton is that the fat pie eating self important legend in his own imagination went onto Twit…ter to say that Sky shouldn't have done this!!! That they should not have followed broadcasting rules and not succumbed to bullying from people that complained. Probably the Guido Fawkes blog..
Boulton you obviously think that you can preach to us mortals not report news and that your opinion is far more important than the facts..
You are a Cunt.. and that is being generous..
Nominated by Everyonesacunt