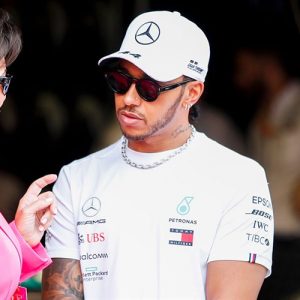 Baseball caps
One good aspect of the suspension of sports because of the Coronavirus crisis is that we no longer have to see jerks like Lewis Hamilton, Roger Federer or Tiger Wood giving press conferences wearing baseball caps with the name of a sponsor on them. ("Titleist" is my favorite although I don´t know what it is advertising. Presumably not tits.) None of these overpaid fannies actually plays baseball.
Having said that, I have to admit to being a bit of a hypocrite here as I wear baseball caps all the time. (No. I am not a baldie trying to hide the receding hairline!) However, I keep losing them and am currently mourning the following – "Scotland", "Glasgow Celtic", "Cape Town", "Namibia" and "Natal – Lugar do Sol" (a resort in the north east of Brazil I visited). I am now wearing a "Paris Saint Germain" cap but it will probably have gone by the time you read this. They usually go amiss after I have had a few.
I wonder if there are other baseball cap wearers among ISACers and what would be written on them. Fiddler is an obvious "Fuck Off", BWC would be the Rolling Stones tongue logo and Ron Knee would need a whole top hat for his Nietzsche-like musings on the world.
Nominated by Mr Polly