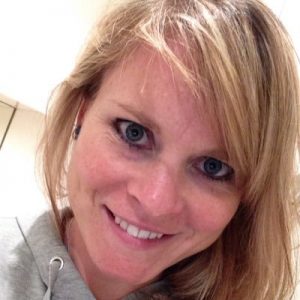 Cat Williams
A cunting please for Cat Williams. Why, do you ask? Well, she is an NHS worker. This means that she has been elevated amongst all the other workers of that institution to a Pantheon of Gods, greater even than Zeus and his Mount Olympus fellows, by the British public amidst a cacophony of clapping and pot banging to the tune of an old giffer moaning over 'You'll Never Walk Alone'.
This has all gone to her head somewhat, after some cunts have driven into her car and not left a note (may their skulls be broken in a nasty accident) She has been left with moderate damage to her car, shit for her and normally I'd feel sorry for her and that would be that and instead I'd be cunting that self obsessed "comedian" Joel Dommett and his boring lockdown documentation (please can someone cunt him for me). However, she then goes to Piers Morgan, ITV News, BBC News and the Twatteratti to sort this out: https://mobile.twitter.com/catnwilliams/status/1253674522806550528
Now, let me have a guess why she did this… Ooh, the news will doubtless talk about this, or perhaps that loudmouth Morgan, and car companies will be begging to give me a better and better car until I get a Ferrari, or there will be some fucking Just Giving appeal to get her a new car. The marketing departments will be queuing up to lavish her with one. Already people are offering this 'Hero' their own cars (liberally using the word hero these days also needs a cunting). Well, here is my suggestion: keep using you battered car and call your fucking insurance company, that is what it is there for.
Trust me, you will have the time as all the shops are letting NHS workers queue jump in their attempt to outdo one another with their shitty, hand wringing marketing ploys. (I overheard the security bloke at my local Tesco say they don't need to be on duty, just if they have ID). Maybe if she spent less time sharing Guardian articles on her Twatter about how the virus is waycist she could also call her insurance company. Fuck me, if the economic stagnation doesn't kill companies their gifting to NHS workers will. It is shit, but that is the job you signed up for, the same way soldiers in the army didn't have to worry too much until that Uber cunt Blair decided to wage war in the Middle East, but I don't see the same amount of fawning being given to them, and that has been 19 years of shit.
Nominated by Fortress Cuntimus