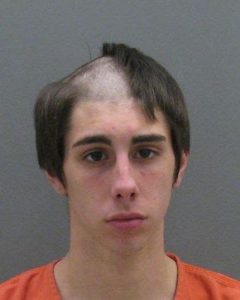 Self Barbering
Reals cunts live alone. If you have some other person who is prepared to live in your loathsome, insufferable presence, you're hardly a true cunt. I am a cunt.
. Yet, I am also folically fortunate so whilst the economy and our liberty shrinks around us, my hair continues to flourish, with wanton disregard for the lockdown rules or forced inability to visit a barber and no "other half" to attempt a ham-fisted hacking at my greying locks.
I am aware that some of you cunts can get by with a quick wipe over with a damp cloth, or a cursory rub with some Duraglit over your sparsely populated dome but I have had to resort to drastic measures. Following this mornings self administered hackings, I have gone "full cunt", in that not only am I one but I now also look one. I look like someone has hammered a bowler hat onto my head, then unscrewed it to remove it.
Obviously I can't see around the back of my head (but frankly wouldn't recognise it as mine if I could – who would FFS ? When the barber holds up the mirror to let you see the back of your head, I have always thought that could be a photo of any cunt's head for all I know… I digress). Problems with self-barberism include clippings of hair down the krunders, random chunks of hair missing altogether, the possibility of gouging a divot in the noggin, losing an eyebrow / earlobe or two.
Any other cunts on here given it a go ?
Nominated by Cunt Reviled