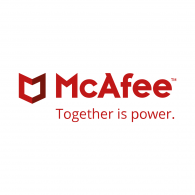 Fuck McAfee. Tbh, fuck any of these cunts that you use because, every 5 or 6 days they'll give you a message and you'll click yes and, all of a sudden, Yahoo will be your search engine. Now I know that Google search is basically a massive global cunt, but it's the best cunt there is.
McAfee keeps my laptop safe but insists on partnering (when the fuck did that become a word) with Yahoo which has been a pile of shite for the last decade. Never forget that when Yahoo was the browser of choice back in the 90s, they used Google as their analytical engine. How times have fucking changed.
Also let's not forget John McAfee has an element of dodge about him. That said, his company is better than most. It's not like shopping in Debenhams (Phillip Green) or M&S (they're both owned by cunts).
https://www.foxnews.com/tech/john-mcafee-released-after-detained-dominican-republic
Fuck it. I'm pissed. Someone above is a cunt.
Nominated by Dark key cunt