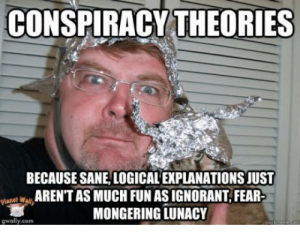 CONSPIRACY THEORIES.
A posting on the 5g nom (07/04.) has me putting forth mine. Thus,…BIG SPECTACLES ON WIMMIN. YES BIG SPECTACLES ON WIMMIN !!!
Heres how it works: Before people started getting ill and dying from the chinky bat soup coup there were some wimmin on tv with big gregories. Now, folk are ill and dying,there are wimmin experts popping up everywhere on tv and to a man (so to speak) they all have BIG SPECS!! (This does not make them appear intelligent,it doesnt, just twattish)
The virus is spread down the tv wires from their spectacles and infection transmitted onwards to a 5g tower, thence on to the brutish british populace. The expert wimmin are of course immune due to the BIG SPEC saver immunity for wimminz .Now, it is being established that men are more likely to succumb and die from the flumanchu , specs or not!! Wimmins immunity see?
Further, how many rinky dinks have you seen wearing specs, big or otherwise. Damn few eh? eh? eh? They started this and got the worst of it initially. Should have gone to spec savers eh wot the dirty cunting fuckers.
What are your theories esteemed cuntmeisters?
Ps I have BIG SPECS and feel fine, but then again I am a cunt and pissed a lot of the time lately.
Nominated by the cunt of montybisto