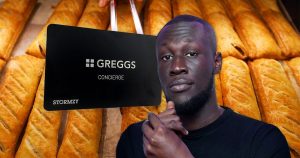 I'd like to nominate Greggs for a flaky-baked, virtue-signalling cunting.
Greggs have awarded Stormzy their first ever "Black" Card, thus allowing him free pastries for life:
https://amp.theguardian.com/music/2020/feb/20/stormzy-receives-first-greggs-black-card-free-pastries
Well, I'm sure the multimillionaire Stormzy needs a hand up in this respect. He quite clearly has no means to buy his own food, and so I expect this to be featured as one of the teary-eyed stories in the upcoming "Comic Relief" pageant.
"And now Davina McCall plays white-saviour to Stormzy's oppressed BAME arse, by feeding him a cheese and onion pastie and a chocolate eclair!"
Yeah, the homeless/struggling veterans don't need Greggs "Black" Cards do they? They can just fucking starve! I mean all they have done is serve the country they love, as opposed to denigrating/hating the country/people that welcomed and accepted them into their society.
Boo destitute veterans! Yay millionaire grime artists!
Given this, I'd recommend that the common sense folk out there boycott Greggs, as a show of disapproval towards their virtue-signalling bias.
Get woke, go broke! You get what you fucking deserve!
Cunts!
Nominated by Rebel without a Cunt!