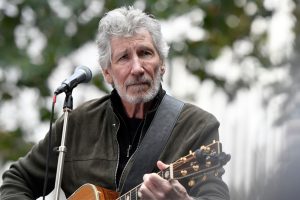 What an opinionated, millionaire Lefty, up-his-own-arsehole this cunt is.
He was loathed in Pink Floyd. He keeps churning out endless versions of "The Fucking Wall". And now he's a Political activist fighting to stop the very creepy Julian Assange from being extradited to the US.
If there's one thing I can't stand, it's a Pop Star standing on the political platform, especially this has-been of a cunt. Hes not qualified to do it.
So fuck off and shut up, Roger Waters (with your Daddy issues) and just twang you're guitar.
Nominated by Fenton Fistula