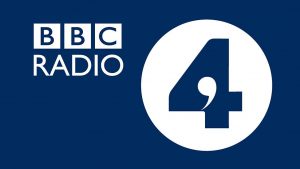 What was once a radio station where interesting and meaningful topics were discussed has joined the rest of the BBC in becoming a woke, identity-aware, agenda-driven shit pit.
What's on the menu today? Mixed weight dating and why it's more difficult for women to date, where there is a marked difference in weight. I know most men find big girls less attractive, but even the fattest sow in the field finds it easier to find a partner than the average man, so that's not the problem.
Is it maybe that there's a danger of being crushed, or smothered to death for a smaller man engaged in sexual activity with a behemoth?
Is it men are put off dating obese women due to the cost of taking them out for a meal?
What is this bollocks? Fat people find it harder to find partners because instinctively men look for healthy looking partners for reproduction. This woke drive to have every negative turned into a positive and tell people that you have to interact with and embrace people that you instinctively want to avoid.
This is in the same vein as the trans campaigner who said men who refused to date trans "women" are transphobic and committing a hate crime, or the anti-racism campaigners who believe not being attracted to non-white people makes you racist.
When will this insanity get kicked into touch?
I don't fancy fat girls. I'm heterosexual so I'm attracted to women, women that were always women not men who believe they are women. I'm not attracted to very dark skinned women or those with typical African features and big arses. It's not a choice, it's my reality.
These cunts are trying to tell us water flows uphill and I'm fucking done with it.
Nominated by Sixdog Vomit