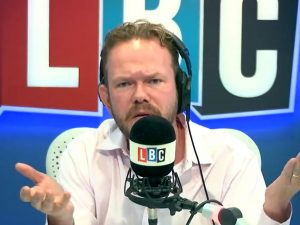 I listen to LBC (Nick Ferrari) most mornings and usually switch off before the aforementioned starts his diatribe. For some inexplicable reason this morning, I made a mistake and left the show on only to find that even after years of negative remarks from the populous, his ego has not yet been satiated,
His kick off topic today was the false reporting of an assault on a Matt Hancock aide by an activist. He spoke continually for just under half-an-hour, repeating his perspective over and over. When he did get a caller after the news, it took him all of ten seconds before he started to talk over him.
Won't make the same mistake again.
Nominated by SpleenVenter