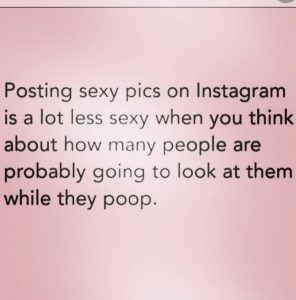 A nomination for Instahags
Hashtag, 'hag'
Call them what you will; whores, hos, thots or if you're a particular breed of soy-quaffing white knight/neckbeard cunt, 'm'lady'.
Young women on social media, particularly Instagurn or Snapfap, who one day bleat about the patriarchy then another day snap themselves from a high angle to hide their chins and highlight their doughy cleavage. Most wear so much make-up they resemble a pierrot and their nails are those of fu manchu. Most take pictures of their derriere in leggings and they idolise Katy Perry, Rihanna, Beyonce or some twat from Love Island or TOWIE.
Books are a foreign concept and their dream in life is to 'go viral', even via Pornhub.
Vodka and, lately, gin are the tipples of choice. Throw in a chicken burger at 2 AM and you'll get to see some nips or gash.
Prosecco is for special occassions, the Hen night of others… never theirs.
Most of them are wage slaves or on benefits and will never come close to owning anying beyond a smart phone and gucci slingbacks.
Fucking tragic little cunts.
Nominated by Cuntamus Prime