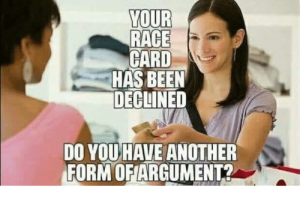 An immigrant woman has complained of racism after her son was found dead in a Welsh river:-
The mother of a 13-year-old boy whose body was found in a river has complained about how South Wales Police handled his death.
'A discrimination complaint against the force has been lodged by anti-racism charity The Monitoring Group on behalf of Christopher Kapessa's mother, Alina Joseph.
Christopher's body was found in a river in Fernhill, Mountain Ash, on 1 July.'
What did these racist Welsh bastards do? Well, they issued a statement saying that the death looked like an unfortunate accident. The cunts.
However, I see compensation setting in. The house, benefits , NHS etc provided to this family is obviously insufficient. GoFundMe has only raised a paltry few grand.
The Monitoring Group are a charity that sees racism everywhere, particularly Brexit related. It is of course invariably whitey's fault as all others are incapable of racism.
Nominated by Cuntstable Cuntbubble