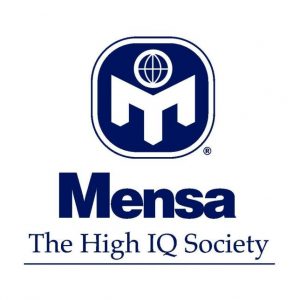 MENSA is a weird cult of cunts, isn't it?
Recently I had an invitation to a MENSA pub gathering in London and, as I always found those daft tests unchallenging (which shape is next, foodstuff anagrams, doable maths), I went along. Perhaps they sat about getting pissed, discussing football and telling filthy jokes, I pondered.
Alas, no.
A gaggle of overweight, middle-class academics sat about readying to outdo each other. An olfactory cocktail of halitosis and urine-stained kecks informed the air around a committee of pompous, autistic singletons capable of endless talk of electrons or semiotics, though unable to sew on a button or make an omelette.
Some had beards and wore trainers, most had noticeably ill-fitting trousers, refusing to notice their slowing expanding girths. Avid Guardian-readers, avid Antiques Roadshow-watchers, avid Remainiacs, these elitist eggheads had the social skills of farmers and were just as unhygienic, opinionated, and smelly. One large, mildewed man even began opining about God's love. Another said he hated books; a spidery woman said she hadn't seen a film in a decade.
From the very few women, there was one actual looker in her 40s but she obsessively talked about textiles, didn't stop twitching, and smelt of ham.
These dreary, highfalutin stiffs had no fight about them yet could weaken any opposition with their droning on about geology, the history of the Popes, or 11th century bannisters, whilst occasionally spraying the listener with warm spittle.
Why are they determined to satisfy the stereotype? Why the pride in a deficiency of social interaction? Why the unpleasant, belligerent bouquet, an odour of spoiled food, urine, and sewage?
I made my excuses and left.
Nominated by Captain Magnanimous