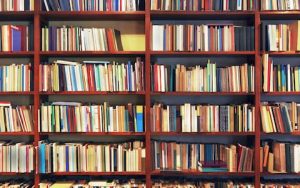 I know this nom probably won't attract too many votes, but all the same it still pisses me off at how libraries have turned into doss houses for drunks, druggies, annoyingly loud students, scumbags, mothers with babies, and other lowlife socially irresponsible cunts who seem to think a library is a place to chill out with your mates and be as loud and irritating as possible!
Public libraries are already in short supply across the country as it is, and yet trying to sit down at a table to read something important and/or beneficial towards one's career hopes seems to be a dying trend given the cunts who just sit around, checking their phones and being as noisy as fucking possible.
Here in Birmingham, we have a new £200m central library; absolutely awesome place. And yet it has become a magnet for every cunt under the sun to slob around with little or no intention of using the library as a place knowledge. And yet the library security just sit on their arses and do fuck all about it.
Is nothing sacred in this shitty world in which we live?
Nominated by NoCuntForOldMen