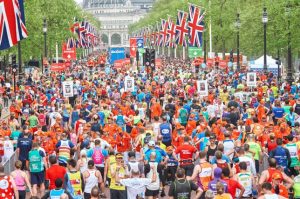 The London Marathon.
For days London has been on lockdown .
Climate change cunts have been gluing their cocks to Jeremy Corbyns face …
Emma Thompson has been shitting tonnes of carbon into the atmosphere on her transatlantic flights.
Many cross words have been spoken by school children about the dangers of plastic.
Ordinary working people have been massively inconvenienced.
Then the climate change cunts all fuck off just in time for a load of skinny dead-eyed Horse faced cunts to run rampage through london dropping plastic bottles all over the shitty place . cunts
=================
And while we're at it, Maud Hodson
Who? This awful craggy faced mole-rat impersonator has been moaning about the organisers of the aforementioned London Marathon.
Apparently they aren't making the congratulatory T-shirts "feminine enough".
The cheap cunts have been buying a standard large T – shirt to give out at the end assuming one size fits all .
Which , when considering you have 40,000 gangly pissflaps all sweating their gunge over the gilded streets of our hated capital and will prolly only ever wipe their faces on it makes perfect economic sense.
Im pretty sure my girlfriend keeps stealing all my T-Shirts. The cunt.
Nominated by A Cunt For All Seasons