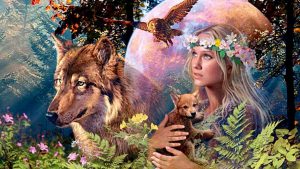 Mother Nature
It occurred to me yesterday in the snow. I was doing my pullups off the height barrier at the local park and some guy's hairy mutt took a beastly crap nearby. Ding!
God is berated all the time, used in blasphemous tones and swear words, yet remains silent and he soldiers on despite endless criticism. Mother Nature on the other hand seems to get a free pass despite being a noisy, messy, attention seeking, nagging, demanding cunt that has to remind every living thing to eat shit fuck bleed non-stop until they drop dead because we're all apparently married to this colossal cunt.
She isn't even sure what she wants but that doesn't stop her filling up this rock with a plethora of useless organic shite. "Just one more species! It will look brilliant over there!".. that blob of pointlessness at the bottom of the bloody ocean floor where no one will even see it. Or some fungus that will grow out of that fresh dog link nearby. The fuck is she thinking?!
Slightly etheric but I felt someone should call this cunt out.
Nominated by The Big Chunky Cunty