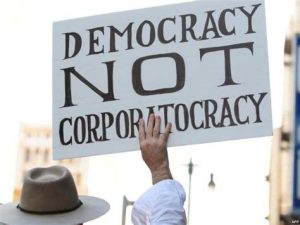 The Demonocracy of the EU is a Global sized Cunt.
Freedom in the EU does not exist, it is a false plant they tell us is democracy, but its roots are firmly anchored in Fascism.
After over a thousand years of the majority of the peoples of Europe's nations striving, suffering and dying for democracy, for our nation to survive, we must de-couple from their cartel, a travesty and insult to Democracy.
Fact, there is documented evidence that the EU was conceived, founded and developed by ex Nazis, who were overlooked from being held to account by the Nuremburg trials.They worked in high and legal (sic) positions for the German chemical giants, IG Farben, Hoechst, Bayer and BASF whom were responsible for funding, aiding, abetting and running the Nazis and in return they were richly rewarded and promised dominance of their corporate industries world wide. They failed in their attempts then, but like a demonic phoenix, these corporate and political entities have arisen from the ashes of their 1940's defeat, to plan and engineer yet another attempt at European and further, global domination.
After sixty power hungry years of bribery, jobs for the boys and public disinformation via media controlled outlets, many are in their pockets; politicians, bankers, the moneyed elite and heads of industries globally. Whilst engineering a dictatorship, they have pretended Democracy, whilst conning the nations of Europe into accepting their rule as absolute.
The European elected parliament is a fig leaf, with no effective powers to rein in an elite and corporately controlled European Commission from dominating nation states.That Commission chooses its own and the people of Europe have no/little say in the choice of their Officers and Executives. They are the antithesis of democracy and their powerful tentacles reach into every aspect of our lives, have held us fast and are now threatening to increase their strangleholds.
That is why we True Brits must continue our struggle and free ourselves from that nation destroying monster.
To suffer woes which hope thinks infinite.
To defy power that seems omnipotent.
Fuck you EU.
Nominated by The Spark is Cast