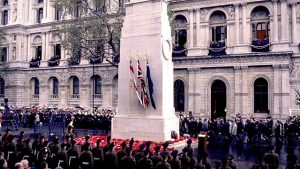 *** EMERGENCY CUNTING ***
My piss is boiling over! FFS Corbyn, you do NOT wear a red tie at the Cenotaph on Armistice Day.
The Leader of Her Majesty's Opposition cannot be bothered to wear a black tie as a mark of respect for millions of the dead who fought for him to have the freedom to spout his drivel.
Corbyn, you are a fucking disgrace!
Nominated by Dioclese