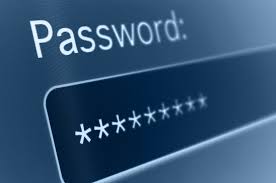 Internet passwords are cunts, aren't they?
I remember my first internet account, a hotmail.com aeons ago. Subsequently I opened another, to use as a work one. It'll make life more simple, I reckoned, easier to organise things. Later, I opened one without my name for extraneous leisure activity. The trouble was, I had to remember the bloody passwords.
I opened a Yahoo one because they were best for images, apparently.
Then you had to change your password once a month. Sigh.
My mates opened gmail accounts and advised me to open one, especially as later you could align your youchoob thingy or something. I also had to open one for my mobile. Plus ones at work. More passwords.
You want to close your account? Achingly difficult. Harder to get rid of than a Pakî on disability benefits.
MySpace came and went, followed by Fakebook and other superfluous Soshul Meeja wank. Amazon wanted one, as did job sites, council cunts and a site on which I bought a railway ticket! My bank insisted on one, as did some shite site whenever I paid on visa.
We all know the story:-
"Password incorrect, please enter new password."
[Captain M. enters new password]
"You cannot use your old password!"
[Captain M. enters the name of his favourite past girlfriend]
"Password must contain a number"
[alexa1]
"Password must contain eight letters"
[alexachung1]
"Password must contain a capital letter"
[Alexchung1]
"Password must contain a weird, unnecessary character."
[¥iWantToPlayHideTheSausageAndGiveAlexaChung1]
Cunts!
Moreover, May your God/Buddha/Invisible Friend have mercy on you if you are abroad and refused entry. Fuck's Sake, it took months off my life sorting it out. I sometimes wish I could live off the grid and tell the internet to Shit Off.
Nominated by Captain Magnanimous