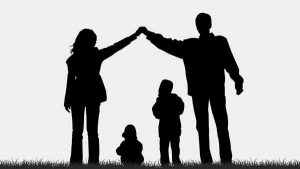 I want to Cunt Ungrateful Parents.
I mean these spongers who whine over things like when their latest rat-faced brat can't go to the same school as it's siblings,,"Eh,wor poor Ebony-Charise's nivver been apart from Romeo-Dylan, Kylie-Adele, and whatever the other 'uns called. It's not rite parting the bairns."
Mother is invariably a single parent,and her brood straddle the entire spectrum in both colour and learning needs. The lazy trout doesn't work but her hobbies include scratching lottery cards and smoking, "me tabs,eh,I cannet cope without me tabs". Normally outfitted by Sports Direct,they slob around in "trackies" and trainers,oblivious to the revolted stares of normal people glimpsing some 20 stone,saggy-titted sea-lion dressed in exercise gear.
Father or "Baby-Daddy" is never sighted.
These people live their entire lives,and raise their pasty-faced,unhealthy,perpetually welfare-dependent brood on the taxpayers' pound. They should be fucking grateful that they live in a country where they can choose to neither work nor want. They should be grateful that they live in a country that taxes it's citizens to enable a feral underclass to enjoy free healthcare,free housing,free education…free fucking money, even.
The trouble is that they aren't grateful,they are the worst group for whining that "It's not fair, we're entitled……..", Entitled,apparently,to sit on their fat,lazy arses and expect other people to keep them and their appalling tribe of brats. I just wish that I was "entitled" to say "Fuck Off. I detest your greedy.irresponsible,whining dependency and refuse to contribute to a lifestyle which disgusts me."
Fuck them.
Nominated by Dick Fiddler